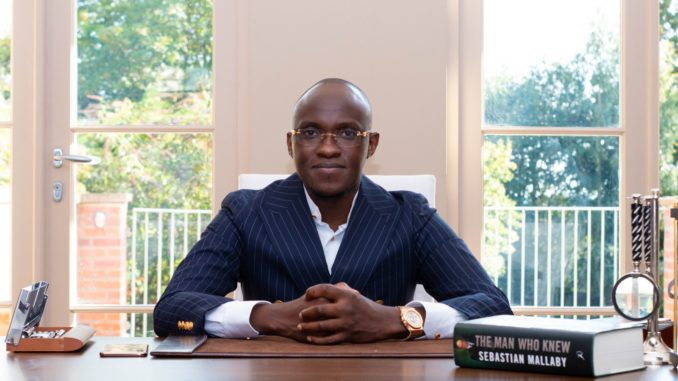 The Lead Pastor at SPAC Nation London, Pastor Tobi Adegboyega clocked 39 years old recently. His birthday party was lightly marked by his large congregation and admirers of the Church in the UK. He spoke with newsmen from Sun Africa and other media where he declared his uncompromising resolve to change the fortune of Nigerian youths through their empowerment. Our Correspondent was also there to cover the event. Excerpts:
Question: We heard that you have a programme coming up next year in Nigeria. Can you talk about the programme and why Nigeria?
Pst.Tobi: The programme is about empowering many people. I understand the economic climate in Nigeria and I think what the people need now is inspiration or someone to look up to. The programme will be called "Empower The Youths". It has nothing to do with any political platform and it is not partisan at all.
Question: Can you expatiate on this?
Pst. Tobi: Yes. It is about giving hope to the young people.
Question: So why Nigeria?
Pst.Tobi: Firstly, I am a Nigerian. The number of jobless young people in Nigeria is so huge. If we don't do something about Nigeria right away, it would become a mere criminal state. This is because these young people do not know where to turn to. They don't know what to do and that means we all won't live in safety because they won't have any other alternative than to go into crime. So what we want to do is to empower them by way of employment.
Question: What kind of empowerment are you talking about?
Pst.Tobi: Economic empowerment first of all. How do we locally create jobs? We have gone far in this here in London. We have empowered people who are farmers and people who want to go to vocational schools.
Question: Could you give us an instance?
Pst.Tobi: Yes .We have a guy who has a large farm but was still planning to go to Canada because he wanted a better life. His employees looked up unto him. I thought if he leaves, that means we would have many people joining the already saturated unemployed market. We asked him how we could assist him and he said a certain amount would help him scale up his businesses and he would employ more people. We obliged him because having him stay back would lead him taking more employees and reduce the number of unemployed folks. So what we want to do in Nigeria is take a look at things like this and create employment opportunities. We also want to create jobs by bringing companies from London and other parts of Europe through our own initiatives. This means we are not going through the government. We call this sustainable philanthropy. What that will do is that the people who have the money will see how they will sustain their investment so that they don't need the government. An example is one of the Executives of one of the biggest insurance companies in the world who was in Nigeria some months ago to meet  captains of industries. Like him, they will come in and establish themselves. We will use seed funding to help young people who will in turn employ other young people within the Nigerian economy.
Question: Aside empowerment, are there any other things in Nigeria you would engage in. I ask this because people know you as SPAC Nation Pastor. Also is there any plan to establish a branch of the church in Nigeria?
Pst.Tobi: SPAC Nation has always been liberal. SPAC Nation as a whole, is more
than a Church. I will always be a Pastor. In Nigeria, we will likely set up a branch either in Lagos or Abuja. It is that Church that will be the springboard for everything we want to do meaning that the Church will have an arm of youth empowerment which is going to be here as well. We will have the Tobi Adeboyega Foundation which is the arm that sends people to school. So, we will have a Nigerian branch.