...Donated 20 New iMacs To Students In UK
In a nation where politicians and even wealthy men of God and individuals have failed to support or encourage aspiring
entrepreneurs; one man has taken a bold step at supporting aspiring entrepreneurs to fulfil their dreams. This man who has earned a good reputation of bringing out the best in youths is Pastor Tobi
Adegboyega, the Global Lead Pastor of London-based SPAC Nation. Just recently he supported Nigerian entrepreneurs with millions of Naira.
The journey that will change the lives of three entrepreneurs and others in United King started weeks back when Pastor Adegboyega made a promise to empower entrepreneurs and give support to students all over the world. In fulfilling his promise the first sets of beneficiaries have emerged in Nigeria and the United Kingdom.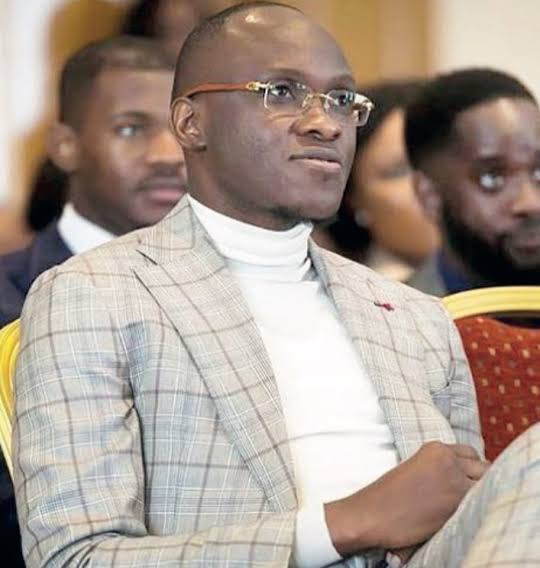 To ensure probity and transparency of the exercise, a partnership was sealed with veteran journalist and Publisher of Ovation International Magazine, Chief Dele Momodu. The famous journalist later posted on his Twitter handle that entrepreneurs with existing viable businesses should pitch their business ideas in a two-minute video clip for the
winner to win a sum of 1.75 million naira.
As expected, many pitches were received. But after a rigorous screening and selection process which culminated into an Instagram Live session, three people were chosen instead of the initial one
winner that was to benefit. The three winners who were chosen based on the strength of their business proposals and without considering their gender, tribe or religion included Sontan Mabel Omogueme of Belarush pap, Adeniji Mustapha Opeyemi, a popcorn producer and Olajide Olamide
Olatomiwa, a female shoemaker who is the brain behind Shoeniverse Leathers.

While speaking on the philanthropic gesture, Pastor Tobi Adegboyega
and Chief Dele Momodu who supervised the screening and selection process said the three people were chosen based on verifiable evidence of their involvement in the businesses and were convincing in their
presentations.

Also in London, SPAC Nation donated 20 new iMacs to students who just gained admission to universities across United Kingdom. Speaking on the donation, Pastor Tobi said the gesture was to aid the studies of the young ones who according to him were making the black community
proud with their academic strides.
"As we continue to positively empower people all we need from the populace is prayer. Just pray for us that God will keep giving us so that we can also give others. That's all we ask."

Speaking further, Pastor Tobi said that it was not an easy thing to pull resources together to help and support other people but what has to be done must be done to fulfil kingdom mandate.
"I still insist that giving is not because we have, it's because we are courageous enough to be selfless. I saw how the entrepreneurial programme with Otunba Dele Momodu revealed many things that Nigerian youths are involved in and the efforts they are making and I am glad
to let you know that more lives will be touched and changed for good."
He said more of such entrepreneurial challenges will happen, with another one scheduled to hold very soon through Ubi Franklin, a frontline youth celebrity and host of the instagram show #talkswithubifranklinlive