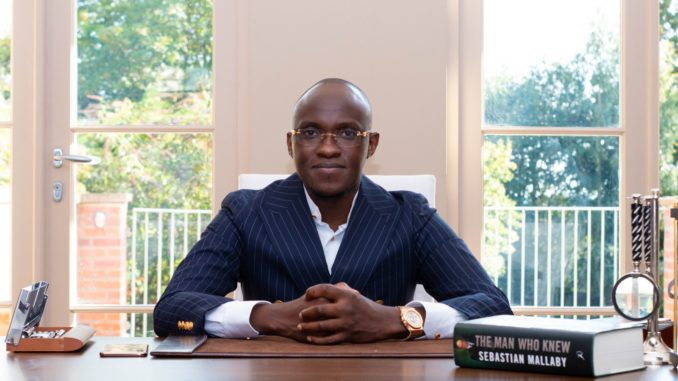 Christian youths  have been admonished to model their lives after David, a man whose life was a testimony  and finally described as one after God's heart.
This advice was given at the weekend by Pastor Tobi Adegboyega, the Global Lead Pastor of SPAC Nation during the service of City of David Church. It would be recalled that the City of David was one of the five new churches that were born from the parent SPAC Nation.
According to Pastor Tobi, David constantly played up the fact that his soul was programmed by an external force to which he necessarily had to report.
Quoting from Psalms 42:5, PT said David's exemplary way of feeding his soul with the right things should be imbibed by all and sundry.
"David always spoke to his soul. Your soul is visible, your spirit is not and that is why you should get the right nourishment available to it. There are lots that we hear on the outside that affect our soul. David refused to allow anything hold him in the dumps. He spoke to his soul at all times reminding himself to put his trust and hope in God."
According to him, a Christian is not deemed mature until his or her soul is seen to have been tested by various issues and came out triumphantly.
"It is the challenges you face and how you respond to them that shows how matured your soul is. The soul is the home of emotions, feelings, appetites and the like. It is the soul that drives the heart."
He advised youths  not to be in a rush in their quest for importance and relevance because there is a particular trajectory to be followed in getting to the top.
"David's life followed a particular trajectory. He was first a shepherd and as a shepherd, he never complained or asked why he was the one to tend the sheep while his brothers were either enjoying themselves or doing other things. He embraced the responsibility and diligently carry out his shepherding so much so that he fought off a lion and bear, and never allowed one sheep to go missing. He was a carer."
He noted that  no one would have thought that the David who was celebrated for killing mighty Goliath would later be tagged an outlaw but it was all in keeping with the path his life would follow". It was all part of the plan for his life. From being a shepherd to being the music guy when Saul was distressed, to becoming an outlaw and finally being a King.
"As an outlaw, David brought a band of rejected men together for a good cause. He was the instrument God used to lead to the stability of these men's souls. Without David embracing that assignment, who knows what would have become of their lives?"
Pastor Tobi also spoke about the moment of weakness which led to David masterminding the death of Uriah the Hittite adfing "we should learn to judge less.
"When Nathan the Priest asked King David what should be done to a man who committed a particular offence, he did not know he was the person in question. If he knew and did not judge the situation as he did, he might have escaped punishment. It was a matter of God telling someone to give himself the punishment he feels he deserves. We have to be careful with how we judge situations."
The Nigerian-born Pasor whose efforts in battling crime in London have been recognized by Scotland Yard said we should align all our efforts in life with the leading of God as every effort made outside divine leading will only end in futility and may lead to destruction.
"If you don't understand what God has in store for you to become a David, no matter the prophecies and good words you hear, you will not get there."
Advising that we all should live to record an enviable legacy behind, he cited the example of the fortress of Zion, which is the City of David stressing, every significant king died in the City of David which is also known as the fortress. Without the efforts and intentional decisions of King David, there would be no City of David which continues to be a force to be reckoned with today.