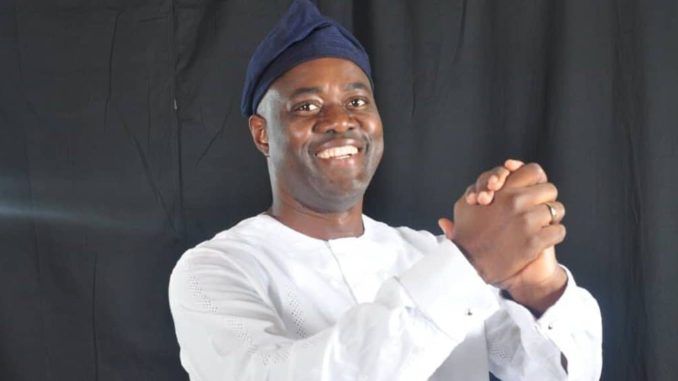 The Governor of Oyo state, Engineer Seyi Makinde has tested negative to Coronavirus after treatment.
The Governor who tested positive to the deadly virus some weeks ago has now declared himself free from the virus following his treatment.
Makinde who shared this on his official Twitter handle few minutes ago, said:
I AM DEEPLY MOVED BY YOUR PRAYERS AND SUPPORT THROUGHOUT THIS PERIOD. I AM SO THANKFUL. THIS EVENING, I RECEIVED MY SECOND NEGATIVE TEST RESULT FOR COVID-19. I ESPECIALLY THANK PROF TEMITOPE ALONGE, WHO ACTED IN MY STEAD AS HEAD OF THE OYO STATE COVID-19 TASK FORCE.
See his tweet below:
I AM DEEPLY MOVED BY YOUR PRAYERS AND SUPPORT THROUGHOUT THIS PERIOD. I AM SO THANKFUL. THIS EVENING, I RECEIVED MY SECOND NEGATIVE TEST RESULT FOR COVID-19. I ESPECIALLY THANK PROF TEMITOPE ALONGE, WHO ACTED IN MY STEAD AS HEAD OF THE OYO STATE COVID-19 TASK FORCE. PIC.TWITTER.COM/P0TN1IH0H1
— SEYI MAKINDE (@SEYIAMAKINDE) APRIL 5, 2020