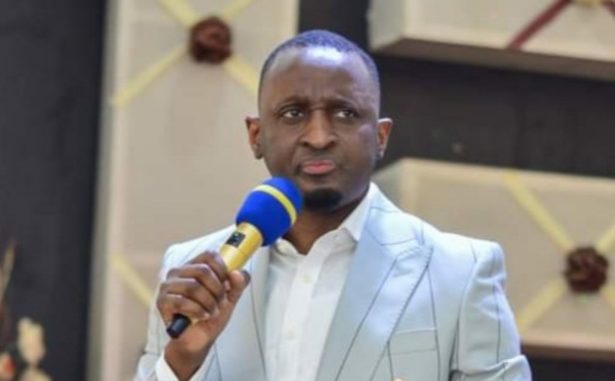 RESIDENTS of Ibadan, especially her teeming youth population have been encouraged to build spiritual capacity so as to break free from the principality of smallness and mediocrity which is bedevilling the ancient city.
Reverend Dapo Adegboyega gave this admonition while speaking at the Wecanism Movement one-day online word seminar which was held online on Monday.
The London-based Pentecostal minister decried the slow growth and development of the Oyo state capital which he said has lagged behind as against the exponential growth other cities in her class .
According to Reverend Dapo who was born and bred in the ancient city, there are spiritual principalities which have normalized smallness and mediocrity in Ibadan and the backbone of these ancient demons have to be broken.
"Ibadan as a city is blessed with many talented people who have honed their craft and are doing well in many areas of life. It is however unfortunate that the city is mostly viewed as the black pot from which excellent products have emerged and we have to change that narrative."
He noted that landmarks which used to be a thing of pride for the political capital of South West Nigeria have dilapidated gradually over the years because mediocrity has crept in gradually and the situation has not been helped by the smallness of the minds of many people who are saddled with the responsibility.
"Unfortunately, this has affected the new structures and establishments springing up. You walk into a mall that is supposedly one of the biggest in the country and you discover that what obtains in other cities is far more encouraging. Businesses start and close down in no time. These are not ordinary and we have the opportunity to call an assembly that will spiritually address these unsavoury circumstances.
Reverend Dapo called on all and sundry to come together and explore into the spiritual so as to take possession of the land from whatever untoward things that are slowing down her progress. According to him, many grow up and eventually have to leave the city of Ibadan so as to fulfil their potential.
"Many people who have stayed back have mostly watched their talents either atrophy or go to waste. Many people who should give back to this beautiful city just leave because they see their progress being stifled. We have to stop this by spiritually tackling this problem and give our city her pride of place. The land is blessed and that is why we have principalities preventing the manifestation of her full potential. We have to build spiritual capacity to tackle this and defeat these ancient demons."
He noted that spiritual capacity must be built in all areas of endeavour as this is how we can break free from limitations imposed by our local environment.
"As a gifted person, as a professional, as a business person, you are to build spiritual capacity because the spiritual controls the physical. You do not have to wait and let the spiritual forces which control your environment prevent you from fulfilling destiny and ultimately disappoint God."
Reverend Dapo Adegboyega who is on an apostolic visit to Nigeria will be ministering at SPAC National Headquarters on Wednesday.