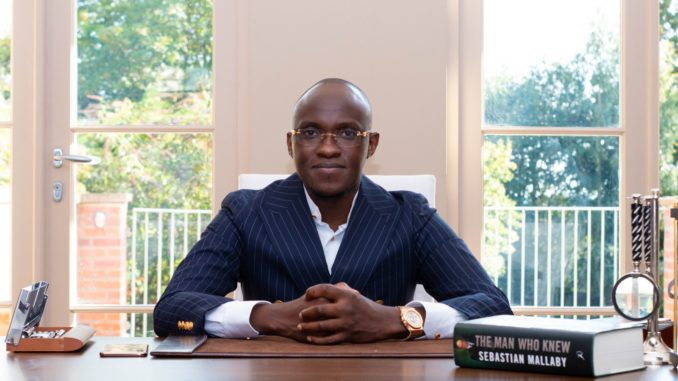 By Our Correspondents
LONDON woke up to Free People Free People billboards in strategic places on Monday morning. There was little to suggest that SPAC Nation, the Pentecostal movement which keeps growing despite different attempts to malign her, has something up her sleeves.
By midnight on Monday, the Stratford City main hall and the Vauxhall Cross billboards came alive with Free People Free People and a picture of the Global Lead Pastor of the Church, Nigerian-born Tobi Adegboyega.
According to Pastor Tobi, #FreePeopleFreePeople simply means only people who have been freed from diverse unsavoury situations can free those who are still stuck in these conditions. He said this new campaign which is targeted at raising people of different backgrounds, irrespective of religion, is his and SPAC Nation's response to nay sayers and destructive critics.
In his words, PT explained that #FreePeopleFreePeople aims to showcase certain lifestyles that can be emulated and subsequently empower young people in business and education with financial grants and scholarships.
"Unless we free our minds from people's opinions of us, we would never be free. My face on that billboard represents freedom from being battered or disliked or even hated by those constantly looking for something negative about you."
He said the fact that SPAC Nation does not care about people's opinions and attempts to fit them in a certain box means the ministry will keep doing the right thing. According to him, the motive is for as many people as possible to be reached and impacted all over the world, irrespective of whether they are encouragers or bitter critics of their good works.
The Pastor whose SPAC Nation recently broke into five independent churches so as to achieve more impact said The Nation Family would be starting a new TV series to showcase businesses that win financial seed grants of different sums of money and how they keep growing.
"The businesses that are chosen will be shown live on the TV programme and will feature on the next billboard with me. They will grow and then together, we will help others to build from the bottom again. This will be a repeated cycle."
He said the TV series will be a reality show which will not only be of practical prosperity but will also have massive impact on people and lives.
"The vision is simple, I mean there is no ambiguity whatsoever. Young people are going to embrace a new culture of success without compromise and relevance to God and the next generation. It is not about me, it is about many young people who seek change and want gto be free from poverty and other things that have held them down for too long."the Lead Pastor added