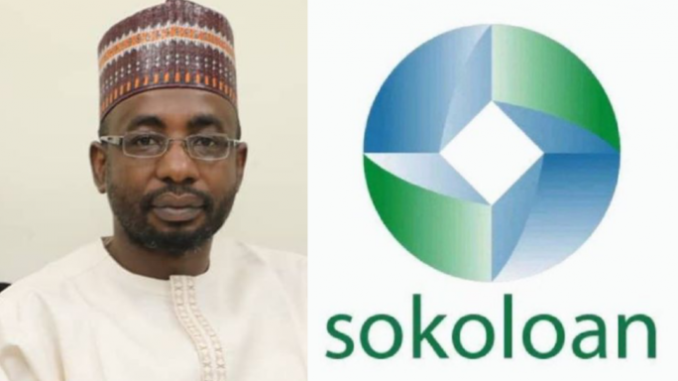 The National Information Technology Development Agency (NITDA) has imposed a N10 million fine on Soko Lending Company Limited, also known as Soko Loans, for privacy invasion.
NITDA announced the punitive measure via its website on Tuesday, saying it reached the decision after receiving multiple complaints against the company for its failure to protect user data as well as defaming its subscribers.
The regulatory body said a complaint from Bloomgate Solicitors on behalf of its client in 2019 prompted it to carry out an investigation. It said the investigation showed that complainants' contacts had received messages alleging theft and fraud of the user who had failed to repay his debt.
"The Agency made strident efforts to get Soko Loans to change the unethical practice but to no avail," NITDA said,  "After the Agency's investigation team secured a lien order on one of the company's accounts by which it could come up with privacy enhancing solutions for its business model, Soko Loans decided to rebrand and direct its customers to pay into its other business accounts."
Other revelations from the investigation included trackers being embedded in the mobile devices of the users. These trackers share the users data with third parties without notifying the users about it.
Soko Loans, in terms and conditions, grants its customers loans without collateral and lengthy paperwork. The user can then download the mobile application on their phone and activate a direct debit in the company's favour.
However, accepting the terms and conditions of the app gives the company access to the users phone contacts.
The statement, signed by NITDA's head of external relations, Hadiza Umar, places criminal liability on Soko Loans for breach. "It may be noted that the criminal aspects of this investigation has been deposited with the Nigeria Police to determine if the executives of the company are liable to imprisonment for violating Section 17 of the NITDA Act, 2007," the regulatory body said.