THE female gender across all walks of life has been charged to emulate the Biblical Deborah who stood head over heels above challenges to judge Israel and restore her lost glory.
Pastor Tobi Adegboyega, the Global Lead Pastor of The Nation Family gave this admonition in continuation of his sermon on the 12 Cases of Faith.
 He stressed the fact that Deborah did not allow social constructs and repression to stop her from fulfilling the call of God upon her life.
Quoting from the book of Judges 4, Pastor Tobi pointed out that Deborah was identified as a Prophet, not a prophet as many were made to believe.
 This, he said , was to show that she was identified beyond her gender adding that Deborah was even recognized before her husband which goes to show that her divine assignment was of far more importance than her marital status.
"I see women daily ,seek validation based on whether they are married or have kids. Many seek validation based on the fact that they are of a certain age and are yet married. This has led many to men who are not in God's plan for them. Deborah had Lappidoth who complemented her and made fulfilment of her divine assignment easier."
PT explained that women who were not married to their Lappidoth risk not fulfilling their divine assignments because such men would prevent them from concentrating.
"You are either Deborah or you are steeped in tradition, which will only restrict you to certain roles. It was Deborah who introduced her husband, Lappidoth to business and he did not mind because he was an enlightened man.
" Marriage does not restrict woman. She needs to first know her assignment. The day Deborah realized who she was; she started to really answer her name, broke free from societal expectations and went headlong into her divine assignment."
PT tagged Deborah the now woman who emerged at the exact time she was needed. Other women concerned themselves with stuff like marriage, cooking and dressing up, the now woman is concerned with taking a whole nation.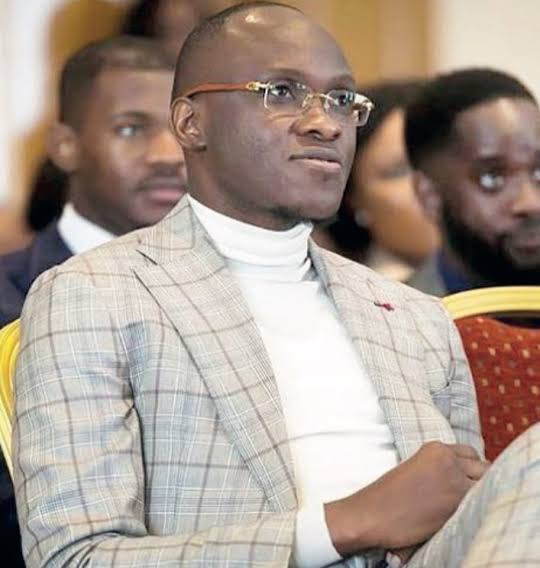 He further advised women to be very careful in pitching their tents with ordinary men, adding that what a woman needs in her life is not just a man but an enlightened man like Lappidoth who walks and works with his Deborah and does not seek to confine and constrain her in any way.
PT noted that without the arrival of Deborah, Barak could not move and Sisera would not be defeated, explaining that the importance of the now woman is not to be trivialized.
"As a woman, you are of more use than social constructs make you believe. Without you, Lappidoth and Barak can do nothing. Women should stop being defensive. They should go all out. Be a Deborah and advance, move! Let nothing hold you back, let nothing hold you down. Deborah had no sword, or bullet, or machete. All she did was speak. The world is crying out for women who will speak and put the Siseras of this world to flight."
"Now, women should not back down. They should not see impossibilities when they set out. They should see what has to be done and how important it is for it to get done, and just like Deborah, they should go for it, earning recognition and honour as a result."