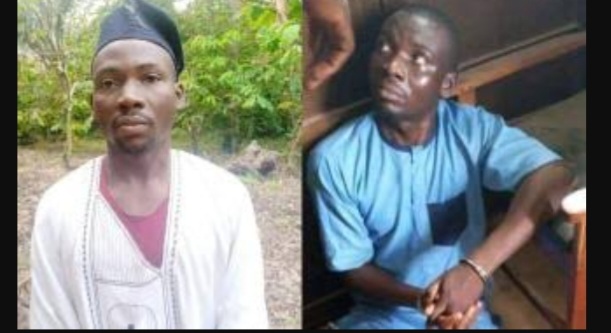 Ìṣẹ̀ṣe practitioners under the aegis of International Forum of Araba/Oluawo (Ajo Awon Araba/Oluawo L'Agbaye) have condemned attack on the detained practising Oníṣẹ̀ṣe, Abdulazeez Adegbola popularly called 'Tani Olohun' inside court premises in Kwara State by those believed to be Muslim fanatics.
The group in a press release signed by Araba of Ibadanland, Chief Ifalere Odegbemi Odegbola II on behalf of Araba Agbaye, His Eminence, Araba Awodotun Owolabi Aworeni berated the action of the Muslim fanatics and also condemned the Officers and Men of the Nigeria Police Force and other security operatives who refused to intervene when the Muslim fanatics started stoning 'Tani Olorun' and his supporters on the court premises in Ìlọrin, Kwara State capital.
"We are issuing this statement to condemn in strong terms the unprovoked attack on 'Tani Olohun' shortly after he left court room on Monday, 11th of September, 2023. The attack took place in the presence of all security agencies present-including officers of the Nigeria Police Force who refused to intervene. And it took the intervention of few security operatives we sort their services to protect the Oníṣẹ̀ṣes and his supporters, generally, whenever he is court."
The forum therefore called on President Bola Tinubu, Kwara State Governor, Inspector General of Police and the Director General of State Security Services to urgently intervene to protect the life of 'Tani Olohun' and his supporters (who are mainly Oníṣẹ̀ṣe).
"As a law-abiding and peace loving Ìṣẹ̀ṣe Religion Practitioners in Nigeria and the rest of the world, we are using this medium to call on President Bola Tinubu, Kwara State Governor, the Inspector General of Police, the Director General of State Security Services to urgently intervene on this matter."
"Since the matter is already before the court, these Muslim fanatics should be called to order. We believe in the judiciary and the rule of law."
" Isese Religion Practitioners are Nigerian citizens who like any other Nigerian have the right to practice their religion. The Nigeria's Constitution, Chapter 4, section 38 says: Every person shall be entitled to freedom of thought, conscience and religion, including freedom to change his religion or belief, and freedom (either alone or in community with others, and in public or in private) to manifest and propagate his religion or belief in worship, teaching, practice and observance."
"In as much as we are operating within the ambit of the constitution of the land which is supreme, we will not condone further attack on 'Tani Olohun' or any of our members."