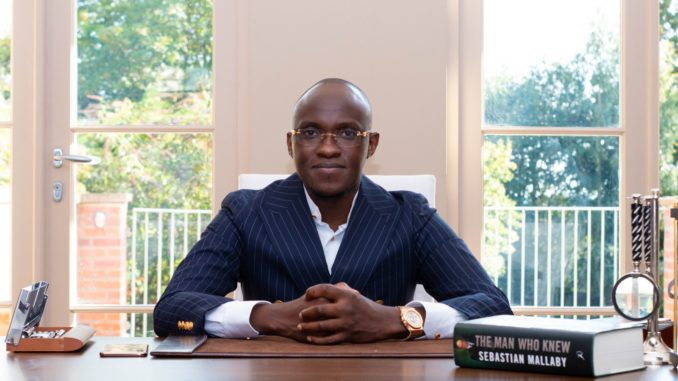 CHRISTIANS and people of other faith have been charged to desist from being judgmental as it could mean giving satan an opening to take God's place in the scheme of things.
This admonition was given by the Global Lead Pastor of London-based The Nation Family (also known as SPAC Nation), Pastor Tobi Adegboyega, during the family meeting titled The Blessings, which was beamed live on Youtube and Periscope.
According to Pastor Tobi, there are lots of judgmental people in Church and this negates the spirit behind the communion, which easily translates as common union.
Speaking on communion as an example of a situation in which people show their judgmental tendencies, PT emphasized the misconception about people who refuse to partake of the communion as being sinful.
"Many look at them as sinners who have committed big sins, especially adultery and fornication, when they might actually not take the communion because of other personal reasons. The irony there is that those making snide remarks engage in gossip, little lies and other ungodly things?
Pastor Tobi stated categorically that it is nobody's job to judge a fellow human, noting that if sin is what God has given someone to bring to the table so as to prove His righteousness, then nobody should judge such an individual because God would already be at work in such life.
"Churches don't have to be after the downfall of others. God wants to see the unity and oneness in the Church. While I do not encourage sinning and living an unrighteous life, I make bold to say that our walk with God is never about rightness or righteousness, it is oneness. Did The Bible not say our righteousness is like a filthy rag? There will be wrongs, and that is where God comes in because He makes the wrongs into oneness and rights them."
"Don't make your fellowship meetings a judgmental assembly where people will say all sorts they don't know anything about. The church should judge you right, much better than the world does. An engineer can come into the Church and the word sees him/her as a Pastor, that is how to judge. If we ever have to talk of any kind of judgment in the Church, then this is it.
Speaking further, the 40-year old Pastor who has been in ministry for over 15 years said the month of December at The Nation Family is for prophecies as we prepare for what God will do in 2021. He charged all Nationals, as members of The Nation Family are called to be ready for the new time God is launching them into.
"The only way to know that you have entered into a new time is that people from the old times are no longer there. God determines the times and seasons of men. I want you to know that when the time for a certain occurrence comes, you feel it without necessarily seeing anything.
He advised leaders to leave their opinions aside and be led by God because all actions of leaders are meant to take their origin from the leading of the Holy Spirit.
Charging them to use what they have to advance the kingdom and make impact across nations, PT used Samson who picked the jaw of a donkey and destroyed a whole nation with it as an example, stating that it is not about what you have but what you do with what you have that matters. He said further that in The Nation family, it is God first, family after and then self on a final note.
As he closed his sermon, Pastor Tobi released prophetic blessings and declarations while also encouraging all and sundry to believe that the blessing of God is working over all parts of their lives.
"Just activate your sonship by surrendering your life to God because as a child of God, you carry the blessings of God that chases darkness away from the light that is a part of you."