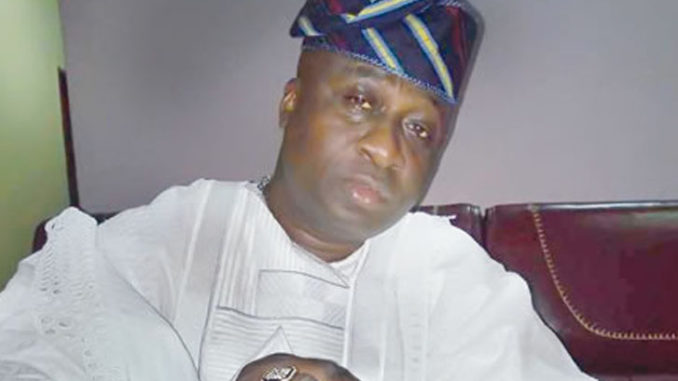 . Urges Yoruba Leaders To Come Together To Tackle Insecurity In Southwest
The Yoruba Youth Forum (YYF) has condoled with the family of Yoruba leader, Pa Reuben Fasoranti over the killing of his daughter Funke Olakunrin by suspected Fulani herdsmen along Benin-Ore road.
The Group in a press statement signed by its President, Comrade Oluwasegun Abiodun Bolarinwa described the killing as evil and callous, calling on Yoruba leaders to come together and tackle the issue of insecurity posed by the activities of Fulani herdsmen in the Southwest.
"Losing a child is one of the most tragic things that could happen to anyone. A parent having their daughter taken away from them in a most dastardly manner will no doubt experience pain that could possibly be imagined but we pray to Almighty God to give the Fasorantis, Olakunrin and the entire Yoruba race the fortitude to bear the loss."
The Group added: "The grief will be long lasting and change the lives of the family involved forever but with God things will get back to normal. There are no words that can explain the sorrow and pain that the entire Yoruba nation feels for the loss of your daughter. She will be greatly missed."
Bolarinwa however urged Yoruba leaders to come together to tackle the menace of Fulani herdsmen once and for all, saying that former President Obasanjo had previously alerted the nation about the 'Fulanisation' of the entire country and which according to him many Yoruba leaders were quick to call the former President names.
"Former President Olusegun Obasanjo has alerted us of this 'Fulanisation' thing. Some Yoruba leaders were the first to condemn OBJ for his candid statement. As a Yoruba group, Yoruba Youth Forum, YYF has also raised the alarm the many times in our many press releases and write-ups, but some of our leaders who are benefiting from the Fulani led government never took us serious. They even made attempts to silence us for speaking the truth but God protected us."
YYF also stated the suspension of RUGA by the Federal Government is a ruse, saying that is it possible for any Yoruba person to go to any northern state with dominance of Fulani people to take their lands by force? This he said is what Fulanis are doing in Yoruba land.
The Group however called on Inspector General of the Police and all security agencies in the country to fish out the killers of Funke Olakunrin.
"This is clearly the beginning of attacks on Yoruba people. The murderers of Funke Olakunrin must be apprehended and brought to book."