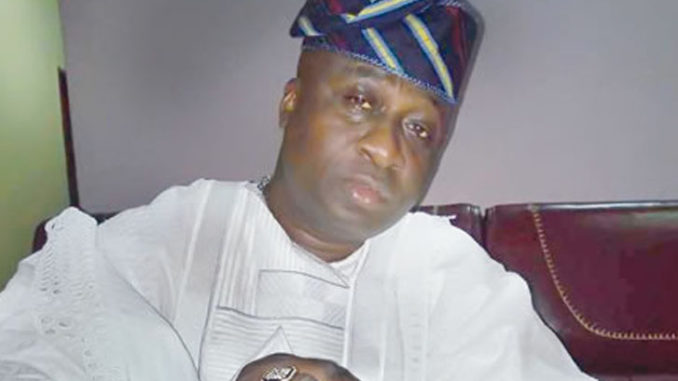 A civil society group known as The Democratic And Rights Movement (TDRM) has congratulated the President General of Yoruba Youth Forum (YYF), Comrade Abiodun Bolarinwa on the celebration of his birthday.
The Group in a Press Release, by its Coordinator, Comrade Aderemi Adebisi said that TDRM was joining the family, friends and associates of Comrade Bolarinwa in celebrating the milestone.
The Group congratulated Bolarinwa "for his many years of outstanding achievements in both the military and civilian, leaving behind a legacy of excellence in the places where he had been at the helm of affairs, especially in the area of defending his Fatherland."
According to the Group, Bolarinwa's forthrightness, patriotism and passion in working for the good of the country and humanity will continue to stand him out as a good Nigerian, exemplary leader and a patriot.
"As a philanthropist, Bolarinwa believes that "giving is not a lifestyle; it is a way of life for anybody that truly believes in God. That is why nobody ever goes to Bolarinwa crying that doesn't come back with smile. He is very sympathetic, clean-hearted and sweet-spoken; he never disappointed a sorrowing person. He would first wipe out his/her tears, make them comfortable and then discuss and find a practical and workable solution to their problems. In the area of empowering the youths, Bolarinwa has provided employments for many young Yoruba youths. He has countless of other youths who he is giving scholarship to. No wonder, his group, the Yoruba Youth Forum, YYF is focused on the empowerment and emancipation of Yoruba youths and the entire Yoruba race."
The Group however appealed to Comrade Bolarinwa to join politics and contest in the 2023 presidential race.