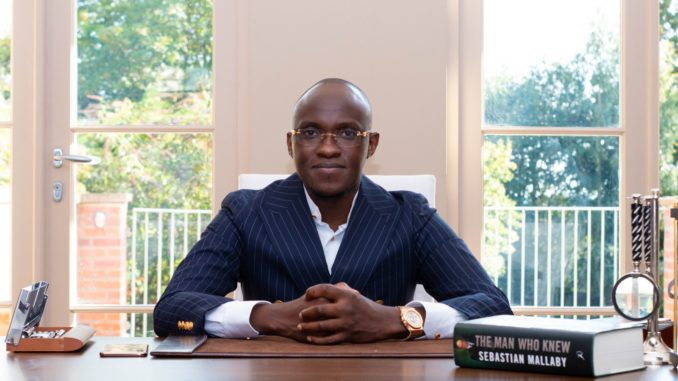 By Our Correspondent
THE Church is supposed to be the unit where believers can repose their trust and confidence in one another and in God at all times, and not a place of religion alone.
This was the submission made in London by the  Spiritual leaders of London-based Pentecostal movement, The Nation Family, which is also known as SPAC Nation.
Speaking at the service with the theme "Family Setting", led by the Global Lead Pastor  ,Tobi Adegboyega and Sam Akokhia, gave this admonition to the congregants.
According to Pastor Sam who first spoke to stir up the congregation before Pastor Tobi took over, the real code name for the Church is meant to be family. This ,he said ,is unfortunately at variance because many Churches are just religious centres with nothing to offer their members.
He cited the example of the military officers where most of them treat one another like family members by binding together as one not minding their backgrounds or races.
Pastor Sam said the Church should be so patterned in such a way that members see one another as members of the same family and find it easy to be vulnerable with one another.
He added that that statements like "one for all, all for one" which show the togetherness that a family should have should be adopted in actions and words.
"The real side of an individual is made obvious in his/her family setting, not the one you see in public. People are free in their families and no matter how terrible their actions outside of the family are, they know they have a place to run back to, because the family will mostly not judge them enough to chase them away.
Pastor Sam charged family heads, whether in Church or outside to focus on unity and prevent division in their families. He noted that the division in the family of Jacob was what brought about Joseph being sold into slavery.
"Although selling Joseph into slavery  was later useful in the fulfilment of the grand plan of God for the life for Jacob and the children of Israel, that would not have happened if their family was united. One thing I want you to know is that the more the family wins, the more individuals win"
He quoted from Psalm 68 which Pastor Tobi Adegboyega, the Global Lead Pastor of the ministry also used as his opening bible passage.
The Global Lead Pastor who is known for his philanthropy also quoted from the book of Genesis  5:1 and 6:9 which has the written account of Adam and Noah's families
He said there is the God-made man and the man-made man which will never function as effectively as the man that God made.
"There is the opportunity to become a God-made man because all individuals who come into existence through the male-female union are man-made, though with God's knowledge. For God to use man, he has to have a blank page so that God can teach him and make him a God-made man which ultimately makes him a part of God's family."
Pastor Tobi further explained  that when individuals surrender to God and take on the mind of God, they become made of God.
"You have the chance to determine what births you. If it is the will of man, you will keep making efforts. That's when you hear stuff like being strong-willed. If it is the opposite however, it has to take its origin from the will of God."
Explaining further, he cited the example of the birth of John the Baptist and Isaac as being of divine will. He said Elizabeth was barren because of John, and that was the will of God. Sarah was barren because of Isaac
"Even when Abraham had the opportunity to call Lot's children his own, they were products of human will. Ishmael was born but he was not the will of God as only Isaac was the one God had made to be born to continue the family setting of Abraham. There is a kind of man that fits into God's purpose and we are called to be such so as to find ourselves in God's family and ultimately take over the nations so we can build them according to God's will.